MINISTRY = Meeting Needs
God has called His church to meet the needs of people of all ages, all races, and all backgrounds. That is our calling at True Grace Fellowship. We strive to serve God by serving people.
"Go ye therefore, and teach all nations, baptizing them in the name of the Father, and of the Son, and of the Holy Ghost:"
(Matthew 28:19)
"And he said unto them, Go ye into all the world, and preach the gospel to every creature."
(Mark 16:15)
AFTERSHOCK YOUTH-
We believe our Youth Ministry is not just another service, but essential in equipping teens to be leaders of their generation-right now. Aftershock Youth Ministry, junior and senior high school students, speaks directly to youth and the problems that confront them through the foundations of worship and the Word. Our youth can shake the world for Jesus Christ. Aftershock Youth meets on Wednesdays at 7:00 p.m. Also, dont forget to check us out on Facebook!
SUNDAY SCHOOL-
We believe that regular teaching of Gods Word is the foundation for our growing church. Sunday School begins at 10:00 a.m. each Sunday, and classes are designed for all ages.
We love children, we love teaching them about Jesus and the wonderful stories of the Bible. We love seeing them grow in grace and in their knowledge of God and His Word.
True Grace Fellowship Church is a family and you guessed it, NOT perfect. We love people of all ages, and we desire to help each other in lifes difficulties and trials. Also, we will celebrate life victories Join us for Sunday School We have a place for YOU!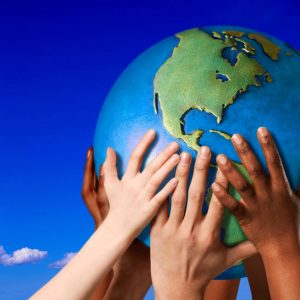 GRACE KIDZ-
Our ministry for the children is called, Grace Kidz, and serves our children from Pre-k4 through 5th grade. On Sunday mornings, Grace Kidz provides a "Children's Church" atmosphere and begins immediately following the 11 AM time of Praise & Worship in the Sanctuary. The children dismiss to the "Children's Church" building, for their time of Worship, Puppets, and Bible Stories. Don't forget the "Bible Buck Store" where students can get prizes for participation and good behavior. Our Wednesday Night Grace Kidz Program begins at 7 PM. And follows a rotational model, which involves going from center to center where Kids will enjoy snacks, worship, crafts, prayer, with interactive and illustrated Bible Lessons.
WOW, our children have lots of fun in Grace Kidz while learning about JESUS!

MUSIC-
We pray for and desire to share Music, Praise and Worship that touches the heart of all present. And to give everyone present an opportunity to participate. We believe that participation is the key to your deeper experience and relationship with Jesus Christ. We prayerfully try to share a blended balance of relevant and anointed Music, Praise and Worship for all that attend.
On occasion we have special singings, groups and concerts in a hope that all these encourage you in your walk with Jesus Christ.
MENS MINISTRY-
Men of Grace Mens Ministry is the active pursuit of men in order to connect them to God, His Word and other men, for the purpose of winning, growing and training Gods Man in Christ. Monthly breakfasts, bi-annual field trips, an annual fish-fry and the sponsorship of a senior adult Christmas luncheon are just a few of the amazing opportunities to serve God together and build bonds. Our Mens Ministry is strengthened by opportunities to serve this local church and the community. Join us!
WOMENS MINISTRY-
The purpose of Ladies of Grace is to enable women to grow in the knowledge of Christ and to fulfill their respective responsibilities to their family, church and community. This ministry is service oriented and encourages service within the local church as well as the community. Ladies of Grace encourages spiritual growth and personal development among women. Ladies of Grace provides opportunities for prayer, fellowship, participation and fun. Come be a part of Ladies of Grace.
NURSERY-
A Nursery is provided for infants and toddlers ages 0 through 3 years of age. We believe it is important to start children as early as possible to be hearing and learning about Jesus and His great love for them. One of the very first things children lean is Jesus loves ME, not just the song, but the reality. They learn sharing, caring, praying and playing, and they learn to have friends. What children learn early has a special way of sticking with them throughout their lives.